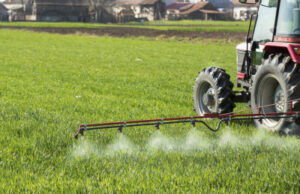 The cost of farm crop inputs such as seeds, herbicides, fungicides, and insecticides are increasing at rates that are significantly higher than revenues generated from crop yields.
The skyrocketing input prices are causing farmers to take on operating debt, often forcing them into bankruptcy, and creating a crisis situation in the agriculture community for American farmers who are critical to the nation's food supply.
The cost increases are not attributable to any independent legitimate cause, such as weather or other factors. Instead they are being attributed to unlawful agreements between manufacturers, wholesalers, and retailers involved in the farm input supply chain according to a recently filed lawsuit.
The lawsuit alleges defendants across the supply chain have established a secretive distribution process designed to keep crop input prices inflated at supra competitive levels and to deny farmers access to relevant market information that would allow for comparison shopping and better-informed purchasing decisions.
Defendants also concealed information about seed relabeling practices that would enable farmers to know if they are buying newly developed seeds or identical seeds repackaged under a new brand name and sold for a higher price.
>>SUBMIT INFO REGARDING CROP INPUTS LAWSUIT<<
Defendants Sought To Suppress Third Party Competition
Beginning at least as early as 2014, new online Crop Inputs sales platforms launched and offered pricing comparison tools to allow farmers to view what other farmers were paying for the same Crop Inputs, thus increasing price transparency. These online sales platforms, including Farmers Business Network ("FBN") and AgVend Inc., became successful with farmers.
Viewing this success, Defendants conspired and coordinated to boycott these online Crop Inputs sales platforms because of the threat they posed to Defendants' market position and price control. For example, the Manufacturer Defendants and Wholesaler Defendants agreed amongst themselves not to sell Crop Inputs to FBN, and enforce strict discipline on Retailer Defendants who failed to comply with the boycott. Defendants Syngenta, Bayer, BASF, and Corteva used audits and inspections of their authorized retailers to ensure that online Crop Inputs sales platforms were unable to obtain Crop Inputs from their authorized retailers.
The Defendants' boycott succeeded. As a result of their anti-competitive conduct, online Crop Inputs sales platforms, such as FBN and AgVend, were unable to purchase Defendants' Crop Inputs in order to sell them on their platforms. Because Defendants are the dominant manufacturers and sellers of Crop Inputs, this was a devastating blow to these sales platforms and directly harmed farmers in taking away a lower cost option for purchasing these Crop Inputs.
Defendant's anti competitive conduct is the subject of ongoing investigations by the Canadian Competition Bureau ("CCB") and the Unites States Federal Trade Commission ("FTC"). A Canadian federal court has found that there is sufficient evidence to require Defendants to also produce records concerning their coordinated anticompetitive conduct in the United States. The FTC is likewise investigating anticompetitive conduct in the Crop Inputs market. At lease one defendant, Corteva, has received a subpoena from the FTC directing it to submit documents related to Crop Inputs "in order to determine whether Corteva engaged in unfair methods of competition through anticompetitive conduct."